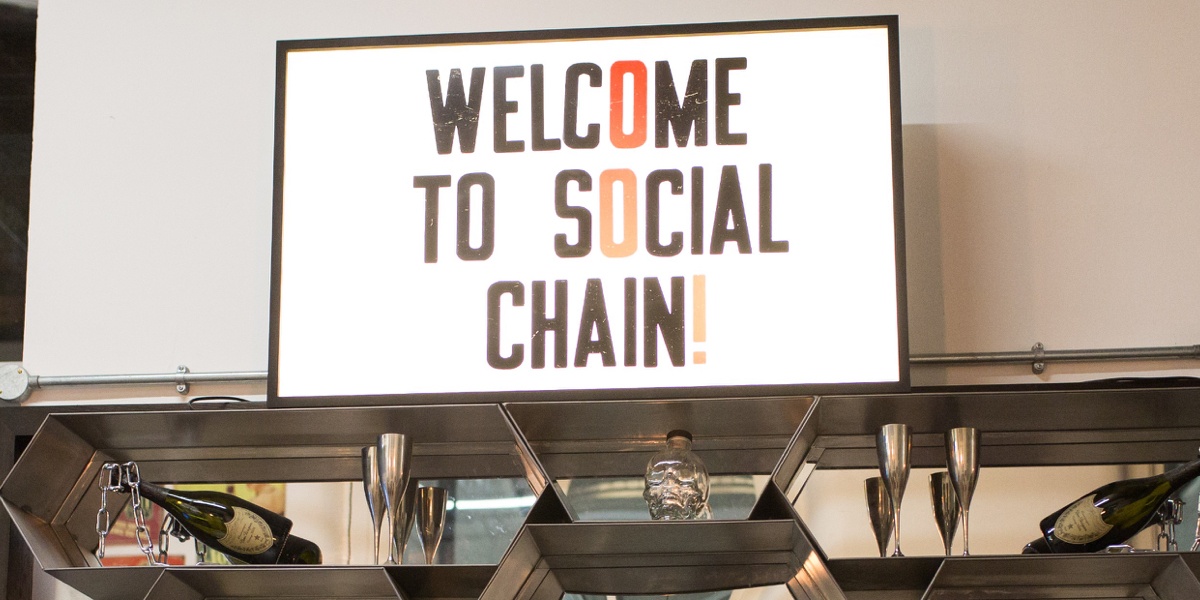 The moment you walk into the Manchester office of Social Chain, a global social media marketing agency, you can just feel the energy, the passion and you got it, the engagement. I was there to meet Kiera Lawlor, the company's Director of Happiness and People, and even her title 'gets' engagement, understanding that it's more than just happiness that's required for engagement to happen, you need to address the entire person, or in her case, the almost 200 people at Social Chain based in 5 offices in the UK and the US.
Back to my visit, where the first 'person' I met was actually Pablo, one of their seven office dogs. Once he was finished 'inducting me', which meant politely sniffing me to make sure it was safe for me to walk around the office, I was greeted by one of the humans who works at Social Chain, who was just as friendly as Pablo, although no sniffing was involved.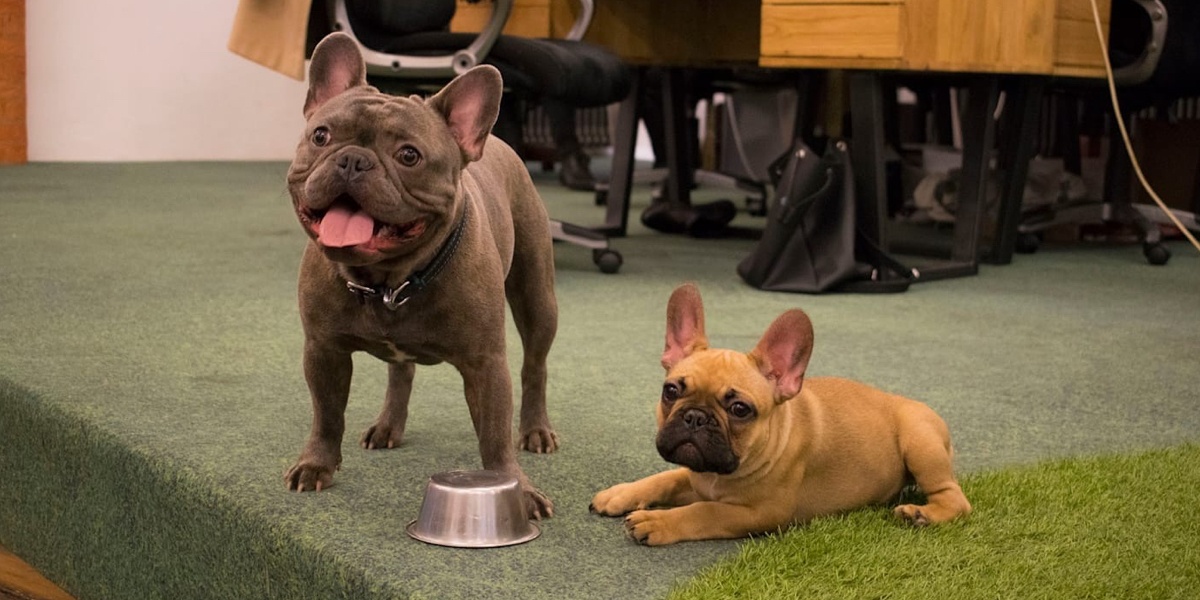 Kiera then showed me around the office, where the culture and values just oozed off the walls. It was here that I learned that their office, as amazing as it is, is merely a reflection of how they care about their people and the thoughtful and innovative way they approach their culture, values and engagement in general. In this play I'll focus on their workspace, but let me tell you that this is just one of the many ways or tools they use to show they care. Their approach to mental health is one of the most well thought through ones I've seen, and they are one of the few companies providing unlimited vacation days who do it the way it was originally intended. More about these later in other plays, but for now let me share the story of how Social Chain brings their culture and values to life in each and every wall (and slide).
The Play
When Steve Bartlett and Dominic McGregor started Social Chain just over three years ago they knew they wanted to "create a place that people loved to come to everyday - somewhere that was more than just a job, a place where you could be passionate about the work you do, have fun and most importantly be exactly who you are" said Kiera. And as she goes on to say "The special thing about Social Chain can be summed up in the final line of our company values: Most of all, we give a shit always".
The energy is contagious; buzzing from wall to wall, from the slide to the train carriage meeting pods to the magical bridge complete with a pond. The atmosphere swarms with positivity, creativity and innovation. It's the postman's favourite stop and, once you're here, you'll want to be a part of it.
So how have they done this, how have they created a place that shows they 'give a shit'? As a visitor you may be mistaken by thinking that it's due to the fun and quirky design of the office, but it's so much more. And this starts with their truly collaborative approach to designing the office, with Kiera setting up group chats on social to get input from employees with each and every office remodel and build, and then leading feedback sessions for all key decisions. "We believe that if people want to come here every day, they should have an input to ensure they get what they want from it." says Kiera.
And together they've designed workspaces that are not only lovely to look at but lovely to work in. They've thought of everything when it comes to the design, making sure that there are spaces for every activity and work style, whether it's collaboration spaces, spaces for quiet work, spaces to play games, to chill out and watch sports, to play basketball, and even a slide to take you down from a meeting room.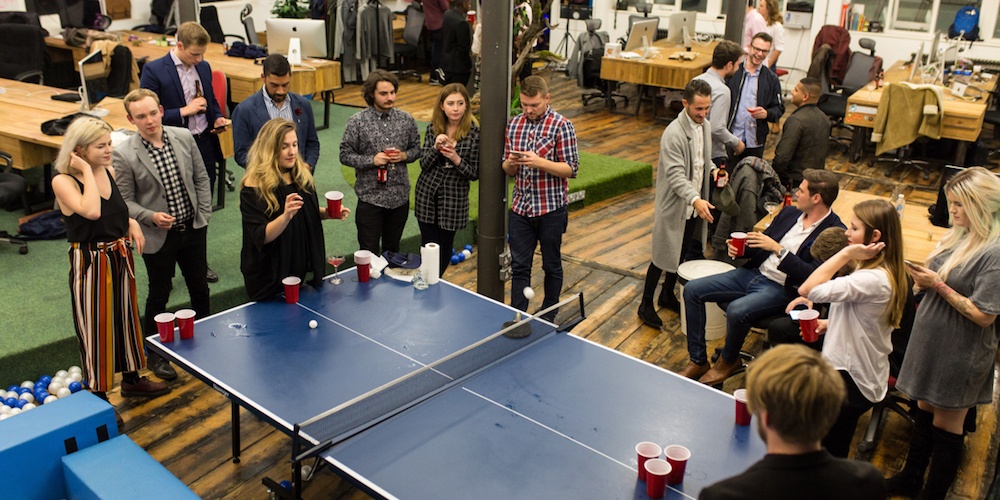 One of my favorite examples of a unique space are the train pods, which are informal meeting pods that look like a train. What I like best about them, besides that they are so cool, is that they were designed to bring their New York office to Manchester, representing the trains that colleagues in New York City catch to come to work everyday. To me this shows that they care about their people around the world, looking for ways to bring them together even through workspace.
Another favourite space of mine is one they're currently creating, which are the jungle rooms. Designed to support their commitment to mental health and wellbeing, they're creating what Kiera described as a "zen space", which when finished will be decorated as a jungle, have the sounds of the jungle piped in, and even humidifiers to pump out soothing scents to create a calming effect. As Kiera said to me "Hotels do this, so why don't we do this in our offices?" Great point, and I can't wait to see the completed space.
And speaking of hotels, the final thing I like about the Social Chain office is that it looks comfortable, inviting, and well, lived in. Too often companies create offices that are just too perfect and too polished, sort of like a sterile showroom. Social Chain is nothing like this in, instead creating an environment where their people can be themselves each and every day, do their best work, and feel that the company cares about them, oh sorry, gives a shit about them. And in case you're interested, yes, I did go down the slide. Here's the link in case you'd like to watch me make a fool of myself.
In Practice
Give your employees a voice by collaborating with them when it comes to decisions and choices that impact them.

Find ways to use your workspace as a way to bring your culture and values to life, and not just by hanging them in walls, but using them to 'decorate' each and every decision you make.
Find more plays like this one in "The Rebel Playbook"