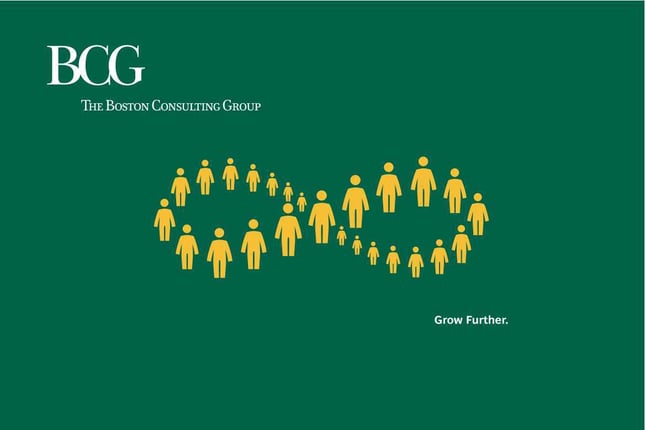 Boston Consulting Group (BCG), a global management consulting company, has a workforce made up of a diversity of profiles and capabilities, something its clients require and expect. The company recognized that to engage and retain this diverse workforce, it needed to add flexibility to how they worked, making careers at BCG "more professionally sustainable and personally fulfilling" as its website says.
As Meldon Wolfgang, Senior Partner and Managing Director explained,
We've always had bespoke arrangements where employees could work different days of the week, but what was happening was that workloads were bleeding into employee's time off. We needed to figure out a way to structurally change this, giving employees time to take a step back, recharge

and address other personal or family priorities.
The result was a program called 'Flexibility @BCG', with an objective to help employees find the flexibility to achieve balance between the work they love doing and the life they love living. Feedback on the program's been positive, with employees saying, "it enables me to have a sustainable career" and it lets me "step away and focus on things that really matter to us". It's also contributed to BCG rising to number three on Fortune's "100 Best Companies to Work For" list in 2017.
The Play
BCG's flexibility program has three key elements:
FlexTime

provides an opportunity for employees to enter into what I'd call "real" part-time arrangements which also allow employees to accrue tenure at a faster rate. In the past, employees would spend their part-time hours doing work for clients, leaving no time to attend training, events and gatherings. With FlexTime, they spend less hours with clients, giving them time to meet their individual needs and career ambitions.

FlexLeave

gives employees the opportunity to take an additional block of time off during the year, known as 'Time for You' in North America and FlexLeave around the rest of the world. Once a year employees can request to take up to two months unpaid time off with no change to benefits. Unlike sabbaticals, all employees who exhibit strong performance and are in good standing are eligible to participate regardless of years of service. "On average we have 2% of employees on FlexLeave at any point in time, taking time to do anything from being a camp counsellor, to learning how to code or going on a ski trip. They come back energized and recharged, which is a win for them and the company" said Wolfgang.

FlexPaths

provide employees access to a large selection of experiences allowing them to further their personal and professional development. Includes internal secondments, working abroad, working in business support roles, taking courses leading to advanced degrees, building digital skills by rotating through subsidiaries or changing trajectories.
BCG's flexibility program shows a holistic approach to flexibility, looking at various ways to deliver and encourage flexibility. As Wolfgang says,
We place tremendous value in developing long-term relationships with members of our team, and continually strive to create the conditions for them to develop, push themselves, find balance, and thrive at BCG.
In Practice
Flexibility, like a rubber band, needs to move in many directions, so make sure that your flexible working arrangements do this.
Find more plays like this one in "The Rebel Playbook"